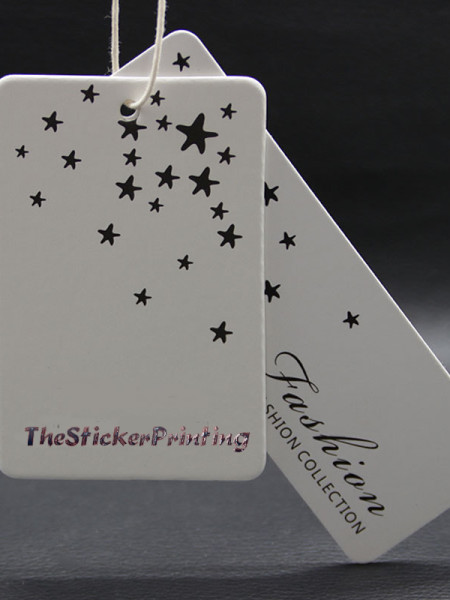 Hang Tags / Swing Tags
Hang Tags add more value to your products and make your products look more sophisticated and presentable. It does not matter what product you are selling, either it is food, jewelry or any clothing items, swing tags add custom value and helps in branding for your products. With the assistance of swing tags, you can directly inform potential customers all about your company's name and what products or services your business offers.
Product Description
Hang tags comes in standard shapes and sizes but you can create its customized form with the assistance of right online printing service provider. The Sticker Printing is the right place where you can get high quality and custom size or shape hang tags, such as round, oval, leaf shape, rectangular , square etc. We offer custom swing tags which can be used for branding of your products. Even if you sell your products in store or online, usage of swing tags make considerable impact to product visuals and in return it give good increase to your sales. If you need any help in designing your hang tags or want to know about custom sizes, die cutting or custom special effects like foil stamping, embossing, tags pasting or hang tags special strings, you may call us or send us an email. Our customer services center operates 24/7.